Heartbreak, stale cookies, revenge, redemption, the next great novel, and stalking - all in a day's work for Eddie.
A Preview of the Tweets
(with the whole story happening on Twitter and in the LongShorts app)
Eddie
@eddiededed
Day one at the convenience store.
Eddie
@eddiededed
Young guy just bought condoms.

"They're for my son."

I think he was like, 16.
Eddie
@eddiededed
Whenever I have an excuse to buy condoms: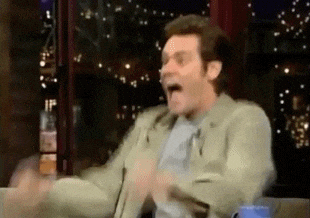 The next day
Eddie
@eddiededed
Manager: You have a new coworker. Amy.

Amy: Hello.

Me:

Eddie
@eddiededed
Amy says she used to work at a bar, and then she got in trouble.

Now she's working here.
Later that week
Eddie
@eddiededed
Me: Who is that mustache guy who came in? Your boyfriend?

Amy: He's dead to me.

Me: #cold

Amy: Did you just say hashtag?

Me: #no

Amy:…
Eddie
@eddiededed
*Dumpster talk* Mustache guy: You Amy's new boyfriend?

Me: I, well... I mean—

MG: I will kill you if you touch her.

Me: Yeah no I'm not.
Then
Eddie
@eddiededed
I found a little girl hiding in the ice cream cabinet.

"Don't tell mom," she said.

#conflicted #1tweetmystery
Start this story in a second in the app
& keep up with its latest release in a sec
What is this?
This is a story
It fits in tweets and stays with you on the go.
It's told in realtime and can be caught up on in a sec
It an escape into the story's characters' lives you follow